Sex and the city before and after will mark a new trajectory. After more than 15 years from the end, this series will return more recharged than ever. In addition, they could not miss Sarah Jessica Parker, Cynthia Nixon, and Kristin Davis. Nor could the participation of Michael Patrick King be absent. However, Kim Catrall will not be part of this new project.
This new series will have 10 episodes. In fact, this one will follow Carrie Bradshaw, Charlotte York, and Miranda Hobbes on all their tours. Mainly in the direction of love and friendship at 50 years old. In fact, production will begin this year in New York City.
But, talking about the return of this serie, the question arises: What happened to the actors? Surely most fans are wondering what they look like now. And, Cosmopolitan shared some details about their lives.
Sarah Jessica Parker
Sarah Jessica Parker won four Golden Globes for Best Actress in a Comedy Series. In addition, she won two Emmy Awards thanks to Sex and the City. Apart from this series, she was part of the HBO series Divorce. And, after a while, she launched her own shoe collection called the SJP Collection. On the other hand, the actress is known around the world for being a fashion icon. In fact, she is the image of her own fragrances. These are SJP NYC, Twilight, Endless, Dawn, Covet, and Lovely.
After the series ended, she focused on the movies. And, after a while, she was nominated for a Golden Globe for best actress in a comedy. Thanks to 2005's The Family Stone. A year later, she was part of the blockbuster Girlfriend by Contract. As if that were not enough, in 2012 she was part of the cast of the fourth season of Glee. She appeared in four chapters as Kurt Hummel's mentor.
The Friends special left some surprising scenes. Discover them here.
Sex and the city before and after – Kristin Davis
Apart from film and television, Kristin Davis also focused on theater. In fact, in May 2006 she played Sunny Jacobs in The Exonerated. And, in the same year, she was part of the FOX comedy Deck the Halls. There, she worked with Matthew Broderick, Danny DeVito, and Kristin Chenoweth.
On the other hand, this actress was also part of the Disney movie The Shaggy Dog. In this case, she worked with Robert Downey Jr, Tim Allen, and Danny Glover. Also, this movie was directed by Brian Robbins. In 2005, Kristin was a part of The Adventures of Sharkboy and Lavagirl in 3D.
Also, she is a global ambassador for Oxfam International. In fact, Kristin works with more than 3000 partners from more than 100 countries. In order to find different alternatives to solve injustice and poverty.
Cynthia Nixon
As time passed, Cynthia Nixon became a renowned political activist. In fact, she fights for public education in her country and for other social issues. Then in 2018, she announced her candidacy for Governor of the State of New York. However, she lost the platform, but she continued to focus on other issues. For example, income equality, mass incarceration, and medical care.
On the other hand, Nixon met her wife at a demonstration for LGBT rights in 2002. Later, she announced her commitment at a demonstration. Specifically in one for same-sex marriage in 2009.
How I meet your mother and the best phrases that this serie left us.
Sex and the city before and after – Kim Cattrall
Without a doubt, Sex and the city would never have been the same show without Samantha Jones. A confident, successful, and frank woman. In addition, she is a person loyal to her friends and to the idea of ​​being happy without pleasing someone. In fact, this concept was made concrete in the movie Sex and the city. Especially when she decides to leave her partner and celebrate her fiftieth birthday.
There is also no denying that Samantha is remembered for her sheer number of lovers. In addition, for her sexual appetite and for wanting to demystify taboos regarding sex. However, the advice and lessons were the most valuable of this character. All of these we will miss in the chapters of And Just Like That.
Chris Noth
In 2005, Chris Noth was part of Law & Order: Criminal Intent. He appeared as Mike Logan as a special guest in season four. And, during the fifth installment, he got a slightly more recurring role. Years later, Chris began working on the series The Good Wife. There he played Peter Florrick, the husband of Alicia Florrick. Whereas, in 2017, he played Don Ackerman in Manhunt: Unabomber.
The best Breaking Bad facts that you can't miss.
Sex and the city before and after – Willie Garson
Willie Garson has a wide participation in different series and movies. Among these are: Mr. Belvedere, My Two Dads, Quantum Leap, Monk, Girl Meets World. Also, Ally McBeal, Party of Five, Special Unit 2, Buffy The Vampire Slayer, Friends, The X-Files. Y, Yes, Dear, CSI: Crime Scene Investigation, Pushing Daisies, Wizards of Waverly Place. On the other hand, since 2009 he has played Mozzie. Through the USA Network series White Collar.
Kyle Maclachlan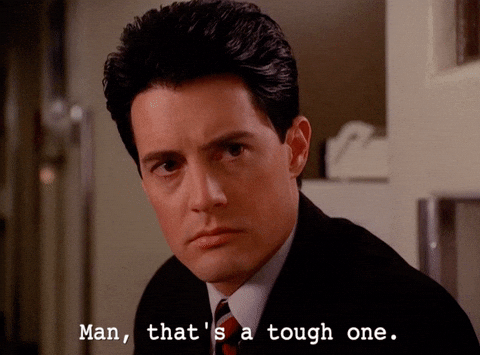 Kyle Maclachlan provided his voice for the video game Grand Theft Auto. In addition, in 2005 he participated in The Mysterious Island. Then in early 2006, he landed a role on the series Project Justice. However, it was canceled after the first season that had 13 episodes. Then, he appeared in the last chapters of the second season of Desperate Housewives. And, during season three, Kyle became a recurring character.
Years later, Kyle joined the cast of the series Agents of S.H.I.E.L.D. belonging to ABC. There, he played Dr. Calvin Zabo / Mr. Hyde. Also, he played Karlock in the movie Capone. In this movie, he worked with Tom Hardy.
Ron Livingston
After the end of Sex and the city, Ron Livington was part of other projects. For example, American Crude (2007), Defying Gravity (2009), The Odd Life of Timothy Green (2012). Also, Drinking Buddies (2013) and The Conjuring (2013). And, as if that weren't enough, he also participates in episodes of Boardwalk Empire. Loudermilk and Tully from 2018.
Black Widow considered as a sexual image.