Scarlett Johansson is another actress who will join the world of beauty. She has decided to create her own makeup and skincare line. In addition, this will help us to know some of her tricks for a glowing skin. Currently, Scarlett is the last celebrity who decided to enter this world. Before her, there is a long list of famous women. For example, Lady Gaga, Kylie Jenner, Rihanna, and more. Your brand will be endorsed by Najafi Companies. A company that also helped Tracee Ellis Ross with Patter Beauty.
Beauty line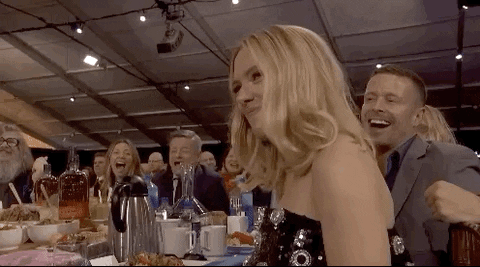 Nowadays, the brand does not have an official name. But, Scarlett will be the founder and president. In fact, this world is not entirely new to her. Because previously she has been the face of some brands. For example, L'Oréal Paris, Dolce & Gabbana, among others.
"I created this brand to improve essential skincare and cleansing. This will be for all those who want their skin to look better with minimal effort", says the actress. Also, on other occasions, she has mentioned her interest in beauty since she was a child. Because the power of transformation has always caught her attention.
"My mother instilled in me a passion for self-care from my teens. Several years ago I took a step back from my beauty agreements with the goal of creating something faithful for myself. The result is a clean and accessible approach to beauty". Scarlett decided to start this work independently. In order to get fully involved and take into account every detail. Also, to have more impact during the creation process.
Scarlett also clarified that she will not be alone in this process. She teamed up with Kate Foster who has worked with Juicy Couture before. Also with Victoria's Secret Beauty. However, we still do not know what are the surprises that are coming. But, what is true is that over time the actress will share some tips and articles.
Scarlett Johansson and her natural makeup
Usually, this actress dazzles on red carpets with her natural makeup. Thanks to this, she faces the return to routine in the best way. Because she knows a trick that helps her hide her fatigue in real-time. It involves applying a small amount of silver eyeshadow at different points of the look. This shade favors more than gold when the tan is lost.
Without a doubt, the actress is one of the most beautiful faces on the screen. And, with the help of makeup, her beauty is further enhanced. This tip is used for etiquette events during the day and at night. Only with two touches on each tear, you will not go unnoticed. This opens the look, hides fatigue, and enhances the color of the iris.
In general, this technique is done with gilding. But, when the skin loses its tan, the most suitable are silver colors. Because these bring light to the face. Currently, you can find this product in cream and you can apply it with your fingertips. This allows to lighten the beauty routine each morning. Some recommendations are Eye Studio Tattoo Color 24HR in the Eternal Silvertone. Also, the Silver White from Clarins.
Mascara
Aside from the silver shade, Scarlett uses mascara. This allows the few hours of sleep to be completely hidden. In fact, what she does is apply it on the upper and lower lashes to create an opening effect. If the brush is not large, you can use it for the whole look. However, if you want precision, we recommend MAC's Extended Play Gigablack Lash. With the help of this, you will get definitions in more delicate areas. For example, the lower lashes.
Nude or white pencil – Scarlett Johansson
If you want to show off a rested look, we recommend using a white or nude pencil for the watermark. You can also illuminate the tear to reflect a greater amount of light throughout the area.
Sofía Blesa Rey, make-up artist of Kiko Milano tells us a little about this idea. "Applying a cream-colored pencil, instead of a dark color, on the lower waterline helps a lot to broaden and relax the look. And, if it is waterproof or long-lasting, even better so that it can last all day."
Hydrating concealer
On the other hand, if you want to camouflage the dark circles, you can apply a little primer to soften the area. Then, apply a concealer with hydrating actives and hyaluronic acid. Also, it is necessary to fix the product with a touch of translucent powder with a luminous finish. In order to get an even brighter look. It is best to apply the concealer in the shape of a triangle. Specifically under the eyes to highlight and elevate the look.
Scarlett Johansson and the miraculous serum
We have to be honest, we all wonder what actresses do to show off a beautiful face? But, especially Scarlett Johansson. Her makeup artist has revealed the inexpensive product that the actress looks great with. In fact, the secret is a serum based on hyaluronic acid and omega 3.
Usually, we always think that celebrity beauty rituals are expensive. But it is not always in that way. For example, Isabel Preysler relied on drugstore Xhekpon cream. Also, Victoria Beckham at Weleda's Skin Food. The same goes for Scarlett Johansson's favorite serum. This helps to maintain a luminous, smooth and flawless skin. But, best of all, the product costs no more than $10. The serum is available from Asos, Amazon, Sephora, among others.
Surely you are wondering what is special about this serum? Let me tell you that the main thing is hyaluronic acid. Because it retains 1000 times more of its weight in water. When applied to the skin, the face appears fuller, more nourished, and with fewer wrinkles. In addition, it includes omega 3, a component that helps illuminate the skin. In order to obtain a more resplendent face.
Therefore, for this and many more reasons, this serum from The Inkey List is the actress's favorite. But best of all, it is affordable for any pocket. In addition, it must be remembered that hyaluronic acid is depleted with the passage of time. For this reason, the skin appears dull, with signs of aging and wrinkles. So, don't wait any longer to include this product in your cosmetics.
You might also be interested in daring makeup for this summer. Click here.