Among the most prominent Garfield curiosities is that of dog semen. In fact, it has been mentioned a lot during the last decades. Garfield creator Jim Davis says the 1990 comic strip was misunderstood. And, this one doesn't show Jon Arbuckle drinking a cup of dog semen. It is a fact that this infamous comic has confused far too many fans.
This comic was published on May 30, 1990. And, the strips of the week were dedicated to Jon and Garfield's trip to the vet. Even there Jon hits the veterinarian Liz repeatedly, but without success. In fact, the most curious thing about this strip is that it shows Jon having a cup at the counter and taking a big drink. Apparently, the cup is full of coffee. But, Liz tells him, "Congratulations, Mr. Arbuckle, you are going to give birth to a healthy litter of puppies."
Then the Straight Dope message board in 2006 shows a true obsession with this topic. And, this makes it clear that, during all this time, the subject of dog semen cannot be forgotten. There have been skeptical people all along. But the truth is that Davis's shot was never clear.
Garfield curiosities: Davis says people are wrong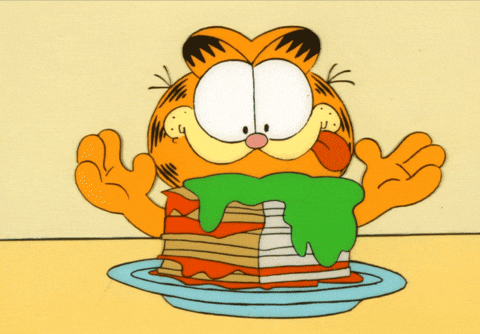 "On the farm, we used to give gilts a high-protein supplement to help them have healthier calves." "The supplement was provided by our vet," Davis said in a statement to BuzzFeed News. In fact, he adds that, since Liz is a veterinarian, he assumed there would be a similar supplement for dogs in the cup.
Therefore, he adds, "So Jon is drinking a protein-enriched drink formulated for a pregnant dog" "That's why Liz mentions the 'healthy' litter that Jon would have. Because I had just taken a supplement for pregnant dogs, not dog semen. There you go!" Davis said.
Rick and Morty's most epic moments.
More Garfield curiosities for you
1.- Currently around 7000 Garfield strips have been published. Specifically since the first in 1978.
2.- The nerve center of Paws is a modern building located in Indiana, United States. In fact, this company is owned by Jim Davis. And, at the same time, this is the owner of all the rights to Garfield.
3.- Something very interesting is that more than 15 people work full days at Paws. In order to design Garfield related products. For example, t-shirts, pencils, toys, plates, posters, among others. These are then distributed around the world.
4.- Another of the Garfield curiosities is that the first strips appeared only in 41 newspapers. But, they are currently published daily in more than 2,500 countries. And, last but not least, in more than 110 countries.
Jim Davis
Garfield's creator grew up on a farm with 25 cats. But, today it has none. Because your wife is allergic. However, he has a dog named Molly.
6.- Garfield's success has been so great that the strips have been translated into 26 languages.
7.- More than 30 Garfield books have appeared on the New York Times best-seller list. In fact, these have been placed in 7 of them simultaneously. And, eleven of these have managed to obtain the number 1 position.
8.- After a while, Davis decided to introduce Lyman in the strip. In order for this character to have conversations with Jon. However, over time, Garfield was the one who acquired this role. And, for this reason, Lyman disappeared in 1983.
9.- The origin of the name Garfield comes from Davis's grandfather. His name was James Garfield Davis. And, at the same time, he had this name in honor of a president of the United States. We are talking about James Abram Garfield. In fact, he was a hero of the American Civil War and was known for his anti-slavery position.
Garfield curiosities: Biography
Garfield was born on June 19, 1978 in the kitchen of an Italian restaurant. Since he was born, his favorite food has been lasagna. And, you will probably always love lasagna. However, over time the restaurant owner had to make a decision. Because he couldn't support Garfield and the restaurant for lack of pasta. For this reason, Garfield was sold to a pet store. Then on August 19, 1978, Jon walked into that pet store. And, he had to choose between an iguana, a rock, or Garfield.
In 1989 comic, Jon says, "I love cats, I wanted a cat… So what do I do? I go to the pet store and ask for a cat. What can I get? A lasagna with fur and fangs."
Garfield is an overweight cat who is known for its exaggerated laziness. Also for its selfishness, arrogance, and sarcasm. During the course of the strip, Garfield is mocked and ridiculed for his weight. And, this cat does not handle offensive comments or insults in a good way. Therefore, this character always responds violently with some show of impudence. Even though the character only communicates through thought bubbles.
Surely you do not know these curious facts about Donald Duck.
Where does Garfield live?
This character lives with his clumsy and nerdy owners, Jon Arbuckle and Odie. And, all the time, this cat pokes fun at the stupid actions of both characters. It goes without saying that Garfield hates Odie. In fact, this cat is glad to hurt you and cause you physical harm. On the other hand, Odie never shows any kind of damage of any kind to Garfield. But, it is clear that Odie is not the only object of ridicule of Garfield. Jon is also not safe from this cat's comments.
Because Jon has nerdy behaviors and is not popular with girls. Also, he has a slightly catchy and ridiculous fashion sense. One thing Garfield does love is its teddy bear named Pooky. In general, this character always has it in its arms or near its owner. One thing to be clear about is that if Garfield were human, it would be a despicable person. And, its physical appearance would be a Garfield Evolution.
Garfield Evolution
Another of the Garfield curiosities has been its evolution. Over time, Garfield's designs have changed quite a bit. At first, this character looked fatter and more cat-like. Later, this one began to be smaller and less obesity. And, this one started to get different human tendencies. But what never changed was that he always remains silent.
Since the beginning of the franchise, Garfield has been known for having an internal monologues. This means that the text is converted through thought bubbles. In fact, in the Lorenzo Music era, its mouth was always shut. Because it is established that cats and other animals cannot speak. However, they can communicate with each other through a telepathic connection.
It's never been clear if humans can understand a bit of what Garfield is talking about. There are even times where humans seem to listen to your thoughts. And, it seems that Garfield could order things over the phone without any problem.
Garfield curiosities: What happened next?
When the live-action movies came out, Garfield's mouth started moving. For this reason, it is now more difficult to establish whether or not it can speak. On the other hand, Jon always receives different calls from his neighbors. They tell him that they see his cat destroying flower beds and more.
In addition, the hatred of this character towards spiders is very noticeable. For this, this character is hit with a newspaper and trampled by the feet. Also, it tends to do the same with other insects. For example, flies, spiders, among others.
Discover the characters you never saw in Sailor Moon.
The third dimension
Garfield likes to eat flowers, ferns, and any kind of flowers. In fact, Liz says that this cat likes to eat plants because of this out of shape. So plants are one of the things you can't get over.
On the other hand, apart from annoying Odie, Garfield also annoys other dogs. And, last but not least, enjoy annoying Herman Post, the postman. Obviously, Mrs. Feeny is not spared either. She is one of the obese character's favorite victims.
Common elements in comics
Garfield sitting on the couch, watching TV.
This character taunts Jon and/or Odie.
Garfield hitting spiders.
Jon complains that Garfield doesn't chase mice.
Garfield harassing the neighbors, and Jon taking calls.
Garfield's favorite activities
Garfield eating ferns, either from Jon or Mrs. Feeny.
Garfield performing on the fence.
Jon asking for a girl on a date, and Garfield making a witty comment.
Garfield hates Mondays.
This character kicking Odie off the table.
Garfield with the cat Arlene.
Nermal is a nuisance to Garfield.
Or just Hook.
Garfield sleeping.
Friends
Jon arbuckle
Hate
Arlene
Chirp
Liz wilson
Grandma Arbuckle
Garfield curiosities: Enemies
Nermal
Bruno
Spiders
Flies
Mrs. Feeny
Herman Post
Dogs
Floors
Fish
Birds
What does Garfield like?
Lasagna
Pizza
To eat
Sleep
Torment Jon
Scratching curtains and furniture
Eat Jon's plants
What doesn't Garfiel like?
Mondays, especially Mondays 13
Raisins
Spinach
Dogs
Mice as food
Liz (until Jon fell in love with her)
Rain
Birthday
Subsistence allowance
Bathrooms
straps
Some vegetables
February, specifically in the 80s
Healthy food
Exercise
These are the Funkos that are currently trending.