There are foods with a lot of calories that are healthy. Therefore, you should not give them up. All you have to do is consume the right amounts. Holidays, festivities, and everything else are the times where these foods are most present. But, the end of these, is the best excuse to start taking care of the food. In order to improve health and lose those extra pounds.
For this reason, it is necessary to choose foods that provide us with the necessary nutrients. On the other hand, if we want to feel light we must abandon these foods. Regardless of whether they are healthy or not. You have probably heard on occasion that nuts have calories. Or, avocado is fattening. The truth is that the ideal is not to eliminate them. The best option is to reduce consumption in a considerate way.
In addition, the foods that you must eliminate are ultra-processed ones. For example, fried snacks, refined flours, soft drinks, oils, among others.
What are calories?
Calories are the amounts of heat required to raise the temperature of one gram of pure water. Up to one-degree centigrade at the pressure of one atmosphere. Every day people need a continuous supply of energy. This is necessary so that we can perform different functions. For example, doing muscular work, developing physical activities. Also for the functioning of the heart. And, for biosynthetic processes such as tissue reproduction and repair, among others.
Foods with a lot of calories: Where does the energy come from?
The energy that people need is obtained directly from the oxidation of carbon, proteins, and fats. An energy value of a food is the amount of energy it produces when it is oxidized. In order to produce carbon dioxide and water. In fact, all foods are energy managers. But, in different amounts according to the macronutrient content.
In general, an energy value is expressed in kilocalories. However, we must distinguish between calories and kilocalories even though they are used synonymously. Today, it is more common to use the term kilojoule rather than kilocalorie. There are four elements that can fully nourish our body with energy. But, only three provide nutrients and they are carbohydrates, proteins, and fats. The fourth element is alcohol, but it does not provide any nutrients.
Amount of energy they provide
Alcohol: 7 kilocalories per gram
Fats: 9 kilocalories per gram
Proteins: 4 kilocalories per gram
Carbohydrates: 4 kilocalories per gram
How many foods with a lot of calories should we eat?
The amount of energy required for a person depends on the total energy expenditure. It is the sum of the basal metabolism and the thermogenic effect of food. Also, the injury factor and muscle work.
Basal metabolism: This is the necessary energy consumption. In order to maintain body temperature and maintain the functions of the body. In fact, this factor would be affected by the body surface, the lean mass. Also, by sex, age, if a woman is pregnant. Even due to the weather, hormonal changes, and nutrition issues.
Thermogenic effect: This effect is about the energy consumption that appears as a consequence of the digestion of food.
Activity factor: it is the energy value necessary for the development of activities. For example, in a regularly active person, it represents 15 to 30% of the total energy needs.
Injury factor: It is the energy that the body uses to treat diseases or different problems. In addition, this factor varies according to the level of pathological severity.
You might also be interested in 5 foods that will make you fat if you eat them for dinner. Click here.
Energy intake
The most important thing in this topic is the balance between energy needs and caloric intake. However, there are people who consider that they should burn all the fats they consume. Otherwise, they will gain weight and this is completely false. Because the body needs calories to function properly.
On the other hand, if we include more energy in our diet than necessary, it will be stored in the form of fat. And, this will lead to obesity and being overweight. But if the energy intake is lower, the body's stores of protein and fat are used. And, in this case, malnutrition and weight loss will occur. In fact, it must be clarified that in both situations there are great risks to health. For this reason, it is necessary to maintain an adequate weight.
Foods with a lot of calories: kids
The same thing happens with children as with adults. Not everyone needs the same amount of calories, nor is there an exact amount. However, there is a recommended range for school-age children. And, it's about 1,600 to 2,200 calories a day. In the puberty stage, girls are the ones who need the most calories. But, in general, children do not have to worry about calories due to their physical activity.
In addition, it is necessary for parents to control the feeding of children. Mainly from those who are overweight. They can start by reducing their intake of fast foods, sweets, and sugary drinks. Also, it is necessary that they follow a balanced and healthy diet accompanied by exercise.
How many calories should a sick person eat?
In case of illnesses or if a patient is undergoing cancer treatment, it is most likely that they have lost their appetite. But, it doesn't mean you shouldn't eat. In fact, it is best for that person to consume enough calories and protein. Because of these, they will help you control the disease and side effects. It is even necessary that he talks about the subject with a specialist.
If you find yourself without an appetite, you must first change your eating habits to get calories. And, some recommendations are:
Avoid filling up with liquids during meals.
Start eating small amounts five to six times a day. Instead of eating three large meals a day.
If I am pregnant, how many calories should I eat?
During pregnancy, calorie consumption must be adequate. Otherwise, this can lead to the development of a disease. If there is a caloric intake below the necessary levels, there may be little weight gain. And, this will cause the baby to be born with a low weight. On the other hand, if there is an excessive increase in calories, there will be a risk of maternal obesity. Also, there will be a risk of pre-eclampsia, gestational diabetes, and cesarean delivery.
Generally, the increase in calories during pregnancy occurs in the second and third trimesters of pregnancy. In the first part, a woman's needs don't change much. However, from the beginning, the pregnant woman should start a varied and balanced diet.
During the period of pregnancy, the normal amount of calories in a woman under 30 years is 2000 a day. Now, in women over 31 these drop to 1800. In the second trimester, the recommended calories are 340 a day. In fact, between the third and sixth month, high energy requirements accumulate. During this period there are changes in the maternal metabolism. And, these changes include increased resistance to the action of insulin in maternal tissues.
In the last trimester of pregnancy, calorie needs to increase to 450 per day. Due to the maturation of the tissues that previously developed in the fetus. Here, the rapid growth of fetal tissues also occurs. And, this leads to fetal weight gain and fatty acid storage for the newborn. It should even be added that the mother needs a higher basal energy expenditure. In order to maintain all your normal activity.
Foods with a lot of calories: Our body
Whenever we talk about calories, we are also referring to energy. Therefore, when we consume foods with calories, they are broken down in the body. And, at the same time, these are distributed throughout the body according to needs. In fact, some help the proper functioning of our organs. Others help nourish muscles, others turn into fats, etc.
Therefore, when we consume more calories they turn into fat. But, if we eat less than is necessary for our body, something different happens. Our body begins to burn fat previously stored in our body.
How to identify which are healthy foods or not?
Within this topic, the main thing is to differentiate which are healthy foods and which are not. In fact, here the problem occurs with foods that are caloric and at the same time harm health. Among these are:
Refreshments
Sugary drinks
Alcohol
Industrial pastries
Fried snacks
Sausages
Biscuits
Pre-cooked pizzas
Ultra-processed sauces
But here the question arises: How to identify foods with too many calories? According to nutritionist Carlos Ríos, the main thing is to look at the ingredients. For example, if foods contain sugar, refined flours, or preservatives, things are bad. And, quite apart from whether they are caloric or not, the important thing is that they do not consume them on a regular basis.
Also, if you want to start a healthy life or lose weight, restricting these foods is the first step. Then, you should start opting for less processed foods, fruits, whole grains, among others. In this way, you will give priority to foods that will provide you great benefits every day. However, it is true that within healthy food there are also caloric foods. For example, nuts, olives, or olive oil.
But, this does not mean that you should stop consuming them. What you have to do is consume them according to the needs of each person.
Healthy calorie foods
Knowing the caloric intake of food will help you get an idea of ​​the appropriate amount to consume. Most of the foods below have a good number of calories. However, they also provide a large number of nutrients necessary for our body. So, don't be scared by the high number of some. Each of them are part of a healthy diet.
Avocado: 160 kilocalories per 100 grams.
Goat cheese: 450 kilocalories per 100 grams.
Soy: 450 kilocalories per 100 grams.
Black olives: 250 kilocalories per 100 grams.
Salmon: 200 kilocalories per 100 grams.
Walnuts: 600 kilocalories per 100 grams.
Dark chocolate: 540 kilocalories per 100 grams.
Fresh coconut: 390 kilocalories per 100 grams.
Banana: 85 calories per 100 grams.
Cherimoya: 81 kcal per 100 grams
Hazelnuts: 650 kilocalories per 100 grams.
Raisins: 300 kilocalories per 100 grams.
Pumpkin seeds: 520 kilocalories per 100 grams.
Eels: 280 kilocalories per 100 grams.
Homemade aioli: 790 kilocalories per 100 grams.
Barley: 370 kilocalories per 100 grams.
Chickpeas: 364 kcal per 100 grams
Olive oil: 884 kilocalories per 100 grams.
Butter: 717 kilocalories per 100 grams.
Foods with energy contributions
It is important to note that a food with a high energy intake is not equivalent to fatty food. For example, a food with polyunsaturated fat is not the same as food with trans fat. Also, you must always remember to eat a diet consisting of little or almost no processed foods. All this, regardless of the calories they have.
The balance of food and physical activity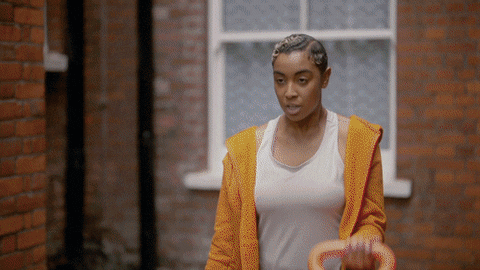 Without a doubt, a healthy life includes physical activity and excellent nutrition. If your body weight has not changed in months, both aspects are balanced. But, if you want to gain or lose weight, you will have to change this pattern. In order to achieve the objective that you have proposed.
Food and nutrition
One thing to keep in mind is that you don't need to count calories all the time. However, at first, it may help to know how many calories are in food. The amount of calories varies according to gender, height, age, and more. Also, a food diary will help you keep track of what you eat. You can even write down the physical activity you do and the time.
Foods with a lot of calories: Physical activity
As with diet, physical activity also depends on age. For example:
Preschool-age children (3 to 5 years old): They must perform physical activity daily for their perfect development and growth.
Children and adolescents (6 to 17 years old): In this case, they need about 60 minutes or more of physical activity. It is even recommended that they participate in aerobic activity. Also, in activities that strengthen your bones and muscles.
Pregnant or postpartum women: Here, you have to take into account the opinion of the trusted doctor. But, it is advisable to do 150 minutes of physical activity per week. For example, take brisk walks. In fact, it is best to distribute this activity over the course of the week. It could be around 30 minutes a day.
Adults: Adults need 150 minutes of activity a week. In fact, these should include aerobic and muscle-strengthening activity. And, it can be delivered 30 minutes a day, five days a week.
Adults over 65: In the same way, they also need at least 150 minutes a week. They should also include activities to improve balance such as standing on one foot.
Decrease of calories
If you want to start cutting calories from meals, these tips below will help you a lot:
Eat more and weigh less?
When it comes to consuming fewer calories, this does not mean eating less food. If you want to reduce calories without eating less and without feeling hungry, you must substitute some foods. Mainly what has a high caloric content. Instead of these, you can opt for low-fat meals that make you feel full.
Foods with a lot of calories: Don't forget the drinks
In general, most people try to reduce their calorie intake by paying attention to food. But, another way to reduce them is to reconsider the drinks. You may notice that only in the drinks you drink are you consuming a high number of calories. For example, substitute sugar-sweetened beverages for calorie-free beverages.
On the other hand, milk contains different nutrients and vitamins. However, it also contains a high number of calories. Here, skim milk is a good way to start and continue to get the nutrients from this drink.
How do you know if your drink has sugar?
Sweeteners that add calories to drinks have different names. Even, sometimes the list of ingredients are not obvious. Here are some of the most common sweeteners.
High fructose corn syrup
Fructose
Concentrated fruit juices
Honey
Sugar
Syrup
Corn syrup
Sucrose
Dextrose
Foods with a lot of calories: High caloric content
Without a doubt, fruit smoothies and coffee drinks seem innocent. However, the number of calories in these products may surprise you. You can check the nutritional information of these on the website or at the points of sale. Also, here are some tips for when you crave any of these drinks.
Coffee
Request that your drink be made with skim or low-fat milk.
Also, go for the smallest size.
Refuse the extra flavors. For example, syrups like vanilla or hazelnut.
Eliminate the whipped cream from your favorite drinks. Because they add fat and a high number of calories.
You can even go back to basics. Ask for a regular cup of coffee with skim milk or black coffee.
Shakes
If an option for children is available, go for that.
Before you buy it, ask them to show you nutritional information on the shake. With the help of this, you can choose the one with the least amount of calories.
Also, try to abstain from sugar. Some smoothies have additional sugar aside from fruit. What's more, you can order your smoothie without sugar because fruit is naturally sweet.
The best options for drinks
Here are the smartest decisions you can make about drinks:
Become an example to your family and friends. Therefore, choose healthy drinks, instead of those with calories.
When you want to drink a sugary drink, choose the smallest. In fact, there are companies that sell 100 calorie 8-ounce soda bottles.
Also, you can add a little juice to the sparkling water. With this, you will get a low-calorie and refreshing drink.
Another option is to add slices of cucumber, watermelon, or lemon to add flavor to the water.
During your meals, drink water instead of juices.
On the other hand, avoid filling the refrigerator with sugary drinks. Instead, put bottles or jugs of water.
An excellent recommendation is to carry a bottle of water in your bag or suitcase. In fact, it will quench your thirst and you can refill it at any time.
Foods with a lot of calories: Healthy weight
A plan to control your diet should include various foods that are beneficial to your health. In fact, adding colors to your plate gives the impression that you are eating a rainbow. Green leafy vegetables, oranges, and tomatoes are a major source of vitamins. Also, you can add broccoli, peppers, or onions to your meals. In addition, an eating plan includes:
The importance of vegetables, whole grains, or low-fat products.
Also, proteins such as eggs, legumes, meats, nuts, and soy products.
In the same way, a great meal plan includes few added sugars. Also low cholesterol, trans fat, and saturated fat.
Fruits
If you want to maintain an adequate weight, frozen, fresh, or canned fruits are an excellent option. In the same way, you can try other fruits such as kiwi, pineapple, mango, or banana. Also, if the fruit you want is not in season, you can opt for a canned, dried, or frozen option. The only thing to keep in mind is that these options may have syrups added to them. Opt for fruits canned in their own juice or in water.
Vegetables
Vegetables cannot be missing from your diet for the world. In fact, you can add vegetables roasted with an herb like rosemary. Another option is to fry the vegetables with little oil. Or, if you prefer, you can buy canned vegetables to accompany them with your favorite foods. All you have to do is put them in the microwave and serve them. Don't forget to look for canned veggies without creamy sauces, butter, and salt. And, for several, choose a different vegetable for each week.