Scarlett Johansson plays Black Widow in the Marvel Cinematic Universe. Recently, she spoke about the hypersexualization of this character. Because before the feminist wave, this character was just a piece of meat. It even took a long time for Marvel to give him a solo movie. Also, this movie shows great power directed at girls.
The evolution of the society and Black Widow
In an interview, Scarlett spoke about the relationship between Natasha Romanoff and Yelena Belova. This last character is played by Florence Pugh. In fact, she is the one to whom Black Widow passes the legacy in this movie. In addition, during filming, the actress highlights that the relationship between the two was transformed. Because the story of two women competing with each other, it is not interesting.
On the other hand, this idea joins the change of aesthetics, desires, and appearance of Black Widow. This is because young people receive a more positive message. They even rethink the pillars that sustain society. "This movie would have been so different if we had made it 10 years ago. It was a different time." Mention the actress.
Hypersexualization of her character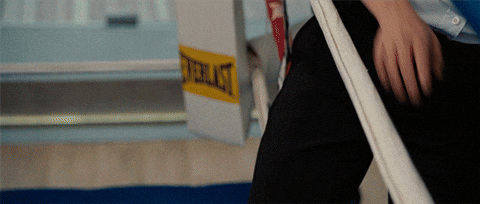 Black Widow comes at the right time. For this reason, Scarlett has wanted to reflect on evolution during these years. Also, about the sexualization of female superheroes. In addition, she adds that this change has been involved in her personal development. "I'm 35 years old, I'm a mom, and my life is different. As a woman, I'm in a different place in my life, you know." Assures the actress who has taken years to gain confidence in herself.
She also said: "You look back at Iron Man 2 and even though it was really funny and had a lot of great moments, the character is so sexualized. She is really talked about as if she was a piece of something. Also, like a possession or a thing or whatever, like a piece of ass, actually. " In fact, these words refer to an obscene comment that Tony Stark made.
"Do you know what I mean? Because my thinking was different. Maybe I even would have, you know, my own self-esteem was probably measured against those kinds of comments. Or, like many young women, you step into your thing and you understand your own self-esteem."
The changes of Black Widow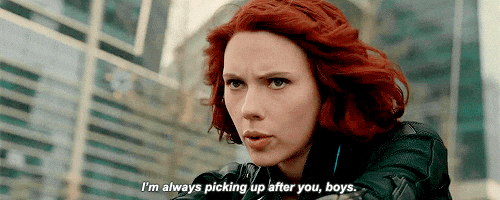 Without a doubt, Natasha's main weapon has always been sexuality. She uses it as a means of manipulating different situations to her advantage. In fact, this is one of the evolutionary processes that the character has undergone. Johansson even adds that "her strength was actually her vulnerability."
On the other hand, the actress emphasizes that great changes will be noticed in the film. Also, she is proud to be a part of this change. In order to get out the other side and leave that old story behind to evolve.
More about Black Widow
Black Widow comes after two years of the catastrophic events of Avengers Endgame. The film starring Scarlett Johansson hits the screen simultaneously. In fact, it will be available on Disney Plus in theaters around the world. Also, the team has put pre-orders and tickets up for sale. And, a video where Yelena Belova and Natasha Romanoff fight the assassins.
Chronology
The end of Avengers Endgame ended and phase 3 of the MCU as well. Therefore, with the premiere of Black Widow phase, 4 begins. This includes Shang-Chi and the Legend of the Ten Rings. Also, "The Eternals", "Spider-Man: No Way Home". Doctor Strange in the Multiverse of Madness of Madness", among others. All of these films are scheduled to be released between 2021 and 2023.
Black Widow follows Captain America: Civil War. The heroine has to face the darkest of her pending accounts. Specifically when a dangerous conspiracy involving her past arises. Also, she is chased by a strange force that wants to bring her down. Natasha has to deal with her history as a spy. Also, with the broken relationships, she left behind before joining the Avengers.
"Almost four years ago we were working on" Infinity War "and" Endgame "at the same time. Later, when we learned that we wanted to carry the story of Black Widow, we came to a conclusion. In fact, this was as heroic as possible in Endgame. But we also wanted to explore a part of her life that we hadn't seen before. Adds Marvel Studios boss Kevin Feige.
"We had seen her adventures in the Avengers movies. But many things had happened that we had never seen, heard, or heard of. So we wanted to make a movie with Scarlett Johansson. Because she's Natasha Romanoff, and not having a younger Black Widow for the whole movie."
Black Widow delay due to pandemic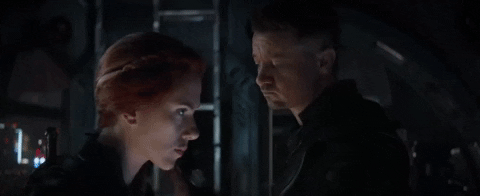 This movie was delayed due to the covid19 pandemic. In fact, it was originally scheduled for May 2020. Then, the premiere was delayed to the end of that year. And, in May 2021 it was delayed once again. Today, the end date is July 9. For the big screen and streaming.
Characters
Aside from Scarlett Johansson, Florence Pugh will be in production as Yelena. David Harbor as Alexei / The Red Guardian. And, Rachel Weisz as Melina. Additionally, the film is directed by Cate Shortland and produced by Kevin Feige.
An amazing 10-year journey
Scarlett Johansson made a statement in the Total Film interview. In fact, she added: "I didn't feel like the character needed to be vindicated … When we finished Avengers: Endgame, I felt good about the work we did. I felt like unless we were going to do a deep dive, which is this movie. I thought, 'Okay, her…".
Later, she decided to dig a little deeper into the subject. "I love Natasha. He's had an incredible 10-year journey and I felt like he was finally able to make an active decision. (Alluding to Black Widow's decision to sacrifice herself to retrieve the Soul Stone in Avengers: Endgame and die for it)"
"It seemed very typical of the character, that ultimate sacrifice that she makes. She has made peace with it and, she has known that this is her destiny from the beginning. In a strange poetic way. When you look back at the movies, that's there. All the movies have led her to that choice, to be able to make that decision; or let it be a choice".
Scarlett Johansson bets for her own makeup line. Click here.